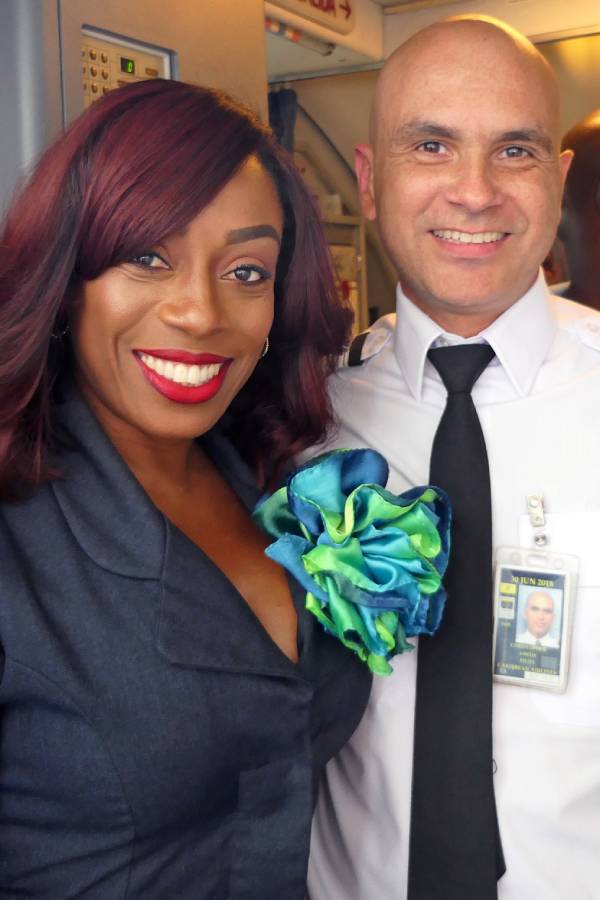 "Get here. We'll take care of the rest"
Located 5.17 miles from capital city Kingstown, Argyle International Airport (AIA) is largest gateway to the small archipelago of St. Vincent & the Grenadines and the newest International Airport in the Eastern Caribbean following the commencement of Operations in February 2017. With modern amenities, the airport was constructed to accommodate 1.2 million travelers per year with a 9000 ft. long runway and an expansive apron area, which facilitates aircraft ranging from twin otters to large commercial jets such as the Boeing 747. The airport is the second solar powered airport in the Caribbean, following V. C. Bird International Airport in Antigua.
One of five airports in the destination, AIA connects this diverse multi-island paradise directly to major airports such as Miami International Airport by American Airlines, John F Kennedy International Airport by Caribbean Airlines, Toronto Pearson International Airport by Air Canada and London Heathrow with Virgin Atlantic commencing October 13th 2021. Travelers from other international destinations may in-transit through Barbados, Grenada, Trinidad, St. Lucia and Martinique.  There are also several airlines operating an extensive network of direct domestic scheduled and charters flights to the Grenadine islands from AIA to J. F. Mitchell Airport in Bequia, Jetport in Canouan, Mustique Airport and Union Island Airport.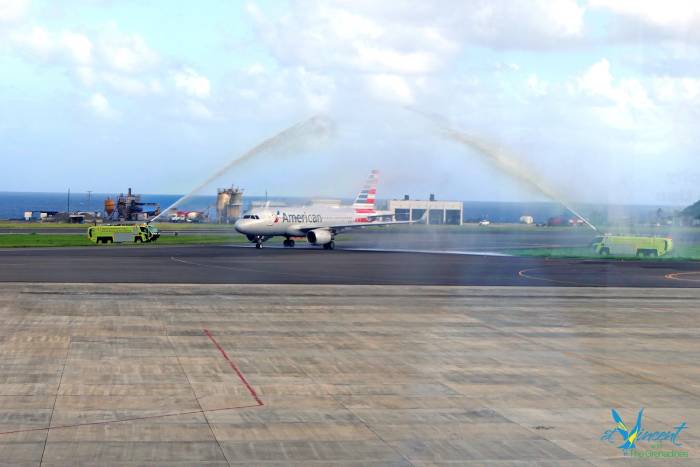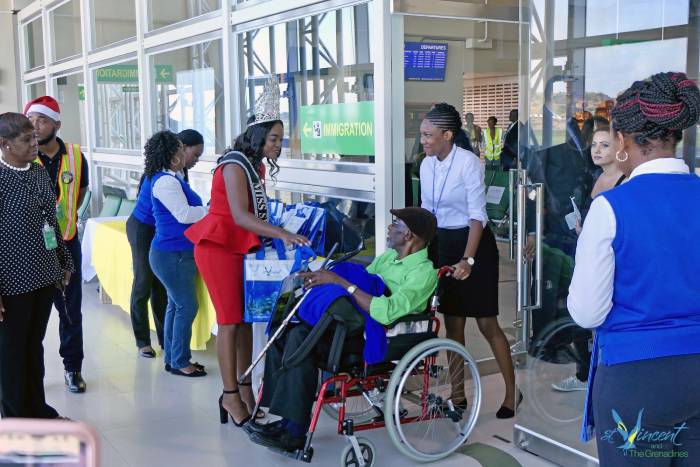 Entry & Exit Requirements
Visitors to St. Vincent &The Grenadines must be in possession of a valid passport and a return or onward ticket. Visas are required from nationals of The Dominican Republic, Jordan, Syria, Lebanon, The People's Republic of China, Iraq, Iran and Nigeria.
Such permits are granted on arrival by an Immigration Officer and is valid for one month in the first instance to visitors from International Countries. Six months is issued to visitors from CARICOM countries. Such persons should possess a return ticket and indicate reason for travel, and where they will be staying.
All OECS citizens would be given indefinite stay upon entry and they can live and work if they so desire. CARICOM citizens who possess a CSME certificate, which was issued in their country, would be allowed to work for six (6) months, pending the attainment of one issued by the Ministry of National Security of Saint Vincent and the Grenadines.
Residence and work Permits
Persons wishing to take up residence and employment in the state, must first obtain permission to do so. Application should be lodged at the Prime Minister's Office, Financial Complex, Kingstown.
Visitors to St. Vincent and the Grenadines, who wish to stay longer than the period which was given to them on arrival, can apply for an extension at the Immigration Head Office in Kingstown, or at any of the following Ports: Bequia, Mustique, Canouan and Union Island. There is an extension fee of EC$75 (US$28) per person for a month or part thereof.