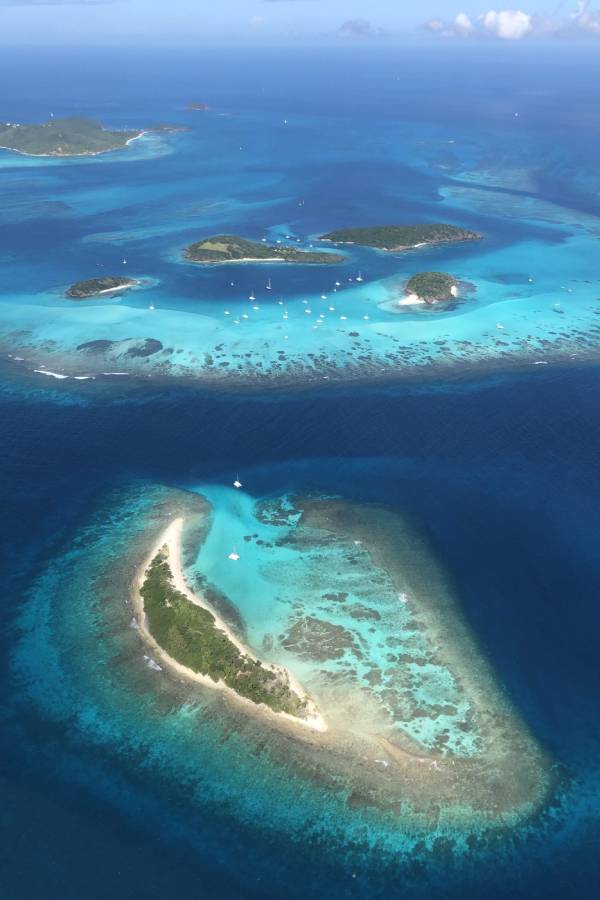 Journey to the heart of
Petit St. Vincent
Welcome to Petit St. Vincent
Discover a thoughtfully designed and professionally managed private resort island. Fondly known as PSV, Petit St. Vincent Resort is an amazing tropical hideaway of powder white sand beaches, turquoise seas, and unparalleled luxury and elegance.
Welcoming, idyllic and supremely tranquil, come to Petit St Vincent for an altogether perfect Caribbean island escape.
In 2013 PSV was ranked in Islands Editors' Picks Best Luxury Resorts in the Caribbean.
Petit St Vincent was named in Travel + Leisure's The Best New Hotels 2012 "It List."
In 2011, Petit St. Vincent was named among the "World's Best Private-Island Resorts" in 'Conde Naste Traveller.' Also, 'Destination Weddings & Honeymoons' magazine listed Petit St. Vincent as #1 in its "12 Best Caribbean Beaches for Weddings."
The diminutive island of Petit St Vincent (also known as PSV) is the southernmost of the St Vincent Grenadines and is located between Union Island and Petit Martinique. At just 115 acres the island is occupied in its entirety by the exclusive PSV Resort.
Noted for its seclusion and privacy, PSV has become a popular high-end destination for those seeking an idyllic and private Caribbean island escape. PSV is a very international destination with guests from all over the globe. However, with an emphasis on privacy and tranquillity, it often feels as if you are the only one here.
In addition to the paved pathways there is a beach track that meanders around the top of the island and joins a short hiking trail that leads to the top of Marni Hill. The hike takes about 20 to 30 minutes and is fairly easy though it does become a little steeper and trickier towards the top. Once there, you are rewarded with panoramic views of PSV and the surrounding Southern Grenadines.
Almost completely encircled by beautiful white sand beaches, PSV has three gently sloping hills in its narrow interior which rise to 275 feet at Marni Hill, the highest point. Along the leeward and northern coastlines of the island, Caribbean Beach and West End Beach extend around to Conch Bay and Little Bluff, providing an uninterrupted flow of powder white sand. Atlantic Beach runs along the full length of the windward coast and is where the majority of the resort's private cottages are located. The approach to Atlantic Beach is protected by a shallow reef, providing a breakwater for swimming and snorkelling as well as privacy for the resort's guests. There is a jetty and anchorage at the southern end of Caribbean Beach on the leeward coast.
Get to know Petit St. Vincent
FULFIL YOUR DREAM VACATION
Are You Interested in Staying in Petit St. Vincent?