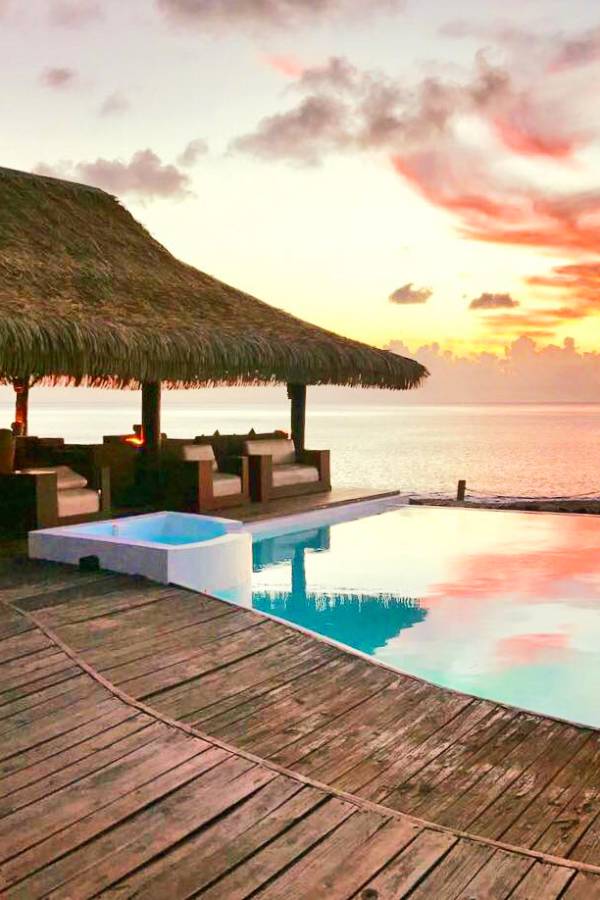 Journey to the heart of
Union Island
Welcome to Union Island, one of the undiscovered treasures of St. Vincent & The Grenadines. Unsophisticated, relaxed and friendly, Union is still off the beaten track. A charming destination and a great base to pick up a mooring and explore the natural beauty of this region, Union is a paradise for yachting enthusiasts, scuba divers, hikers and sun worshipers.
Union Island is located in the southern Grenadines. It is approximately 3 miles long and 1 mile wide, and has around 2,500 residents living in two main villages: Clifton and Ashton.
Union's airport is located on the east coast, near Clifton, and along the waterfront at Clifton is the jetty for the inter-island ferry service. Clifton Harbour is a large bay that provides a natural and popular anchorage for visiting yachts. Customs clearance is available here.
Running along the spine of our island is a chain of volcanic pinnacles, ridges, cliffs and dry forest. The tallest peak is Mount Taboi at 999 ft – which is the highest point in the Grenadines. Along both leeward and windward coastlines there are white sand beaches, bays and protected anchorages.

On the south coast, Ashton Harbour is a sheltered, shallow-water lagoon that is protected by both Frigate Island and an offshore reef system. Frigate Island is actually an isthmus, linked to the main island by a narrow strip of sand and mangroves. Though much of Ashton Harbour is shallow, the western edge of Frigate Island offers an alternative anchorage for visiting yachts. The expansive Chatham Bay almost entirely fills the west coast of Union. This very pretty bay has a nice beach and offers peace and seclusion for visiting sailboats. Running along the northern coastline are Richmond Bay and Belmont Bay, both of which have white sand beaches.
Clifton
Clifton is the busier of the two main villages on Union due to the ferry wharf, the airport, and the very popular yacht anchorage of Clifton Harbour. Colourful and vibrant, Clifton reflects the international feel that is brought here daily by yachting enthusiasts and visitors who use Union Island as a base for exploring the Southern Grenadines. Customs & Immigration is also located here. The village is especially lively during the annual Easterval celebrations.
Along the main street you will find a good selection of bars, coffee shops, boutiques, eateries, supermarkets, specialist yacht provisioners, and internet cafés. The open air market opposite Hugh Mulzac Square and the wharf is well stocked with fresh fruits and vegetables.
Clifton Harbour is an animated bay with yachts, fishing boats, ferry, and water taxis painting a busy and fascinating scene. There are plenty of bars and restaurants located along the waterside to keep you well fed and watered. Overlooking Union's airport is Fort Hill. Once the location of a 17th century canon battery, this 400ft high peak is good place to enjoy panoramic views of Clifton Harbour.

The Union Island Tourism Association office is located outside the main ferry wharf, opposite the market.  Opposite the wharf is an office for the Tobago Cays Marine Park where you may pay park fees, get further information, and purchase souvenirs.

A private taxi is a quick and convenient way of touring Union Island. You will usually find taxis near the market in Clifton. Fares for island tours are negotiable and should be agreed before starting out. A small number of public buses ply fixed routes around Union. They are the minibus type and can be identified by the driver's logo on the front and by a letter 'H' on the number plate. Most mini-bus drivers will offer tours.
Union is a small island and one of the best ways to explore it is to walk.  In addition to paved roads there are a number of walking tracks around the island making for great exploration. Be sure to carry plenty of water with you if you are walking as well as some form of sun protection. Basic maps are available from the Tourism Office on the main street in Clifton.
FULFIL YOUR DREAM VACATION
Are You Interested in Staying in Union Island?