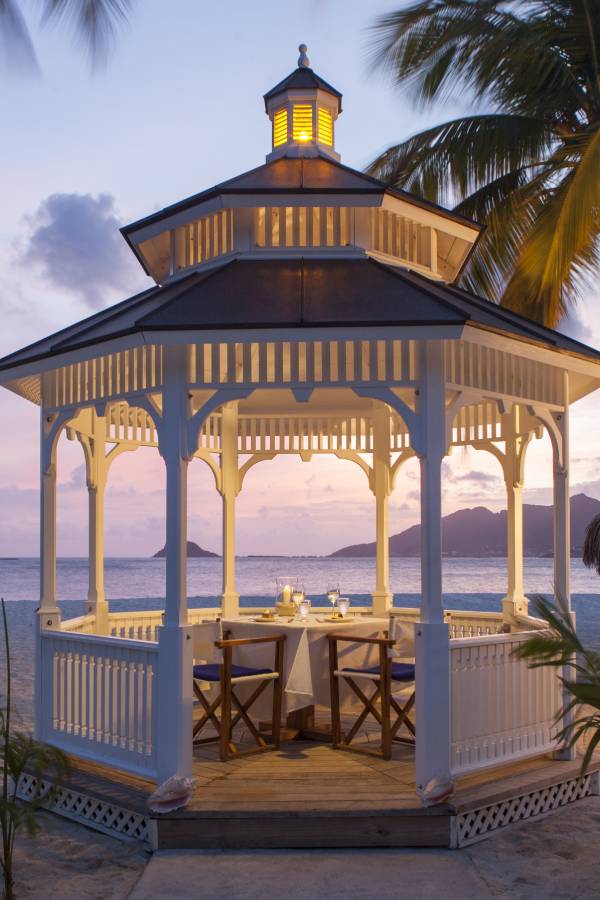 Journey to the heart of
Palm Island
Discover an exclusive private island resort with powder white sand beaches, turquoise seas, swaying coconut palms and unsurpassed beauty and seclusion.  With an emphasis on tranquillity, privacy and luxury, Palm Island is an esoteric refuge for those seeking an exclusive Caribbean escape.

Caribbean Journal reported that Palm Island Resort is among the Top Caribbean All-Inclusive Resorts for Food 2013.
In 2013 Palm Island ranked #4 Top Caribbean Resorts in Condé Nast Traveler's Reader's Choice Awards.

Palm Island is in the 2013 "GOLD LIST" Condé Nast Traveler.

Palm Island won the 2012 Condé Nast Traveler's "Readers Choice Awards for Top 100/Best Hotels in the World."

Palm Island was listed in CNN's "World's Best Wedding Venues."
Palm Island is located a short distance to the south east of Union Island, and its entire 135 acres is occupied by an exclusive resort.
The highlight of Palm Island is the exclusivity and privacy offered by the by the resort itself, combined with the natural beauty of the island and the surrounding  Southern Grenadines. Idyllic beaches and turquoise seas offer total relaxation, but the resort also has nature trails, tennis courts, a tiny pitch and putt golf course, and a variety of land and water sports for those looking to expend a little more energy.
The island is fairly flat with just a couple of small hills and rocky coastal bluffs, the tallest rising to around 150 feet, and it is almost completely encircled by white sand beaches. The interior, as its name suggests, is replete with coconut palms, as well as a small lagoon and a tiny golf course. The resort's cottages and suites run along the length of the north and north east coast lines, enjoying secluded and very idyllic beaches. The resort's two jetties, reception, boutique and office buildings are located on the west coast, which also has a long stretch of white sand beach.
Visiting day boats are generally restricted to the southern end of this beach where there is also a bar that is open to visitors.
FULFIL YOUR DREAM VACATION
Are You Interested in Staying in Palm Island?