Sandals Resorts International
Chairman, Adam Stewart of Sandals Resorts International and his team visited SVG on June 22nd 2021, to meet with government ministers, greet some of their new Vincentian employees and tour the site for the coming Beaches Resort.

Furthermore, Sandals Resorts International further demonstrated its confidence in St. Vincent and the Grenadines as a tourist destination by hosting a local recruitment fair for its upcoming Beaches Resort – located at Buccament Bay.


More than 13 -hundred Vincentians attended the recruitment drive, and met with the Sandals delegation, comprising of senior resort management and human resources executives of the Caribbean Hotel brand. The recruitment drive is a manifestation of Sandals' continued commitment to provide Caribbean nationals with training and employment opportunities across the region under its Team Member Exchange Programme.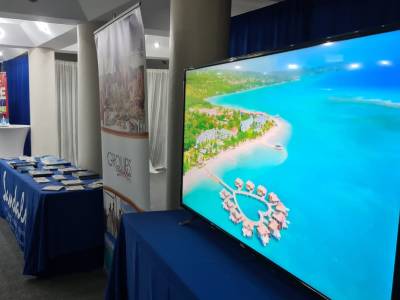 La Vue Hotel & Beach Club
It will be all systems go, this year at La Vue Hotel and Beach Club. The 5-star hotel, will feature 19 rooms (15 king-bed and four double rooms), three restaurants, several bars, a gym (with squash court and sauna), a spa, a tennis court; and it will be fully wheel-chair accessible.

Located at the peak of Indian Bay with a breathtaking panoramic view of Cross Island, Young Island, Fort Duvernette, Bequia and (part of) Mustique, the establishment is predicted to be popular with both local clientele and overseas visitors.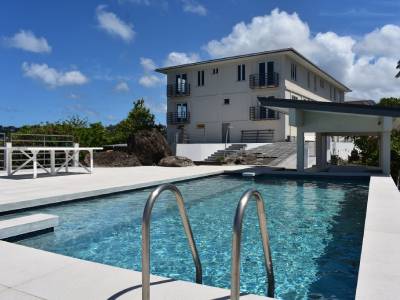 Royal Mill Resort & Residences
Located at Ratho Mill, Royal Mill's main building will be 10 stories high, making it the tallest structure ever in St. Vincent and the Grenadines. It will feature 80 luxury hotel rooms, 18 apartments, 15 luxury residences, two penthouses, high-end restaurants and shops, a business center with conference facilities, large gym and aqua centre, exclusive spa, large pool and bar, urban lounge area and parking for approximately 60 vehicles.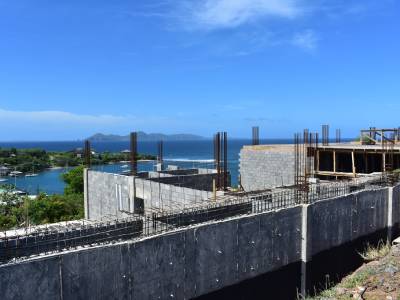 Myah's Luxury Suites Hotel
Located in Diamond – and currently employing approximately 23 construction workers – Myah's Luxury Suites is estimated to be complete and open to the public by the end of 2021 / early 2022. It will employ around 37 persons and feature 35 rooms; nine single rooms, one double room and 25 self-contained suites. Additionally, there will be a restaurant and bar, gym and spa facilities, an office centre, a roof-top continuous pool and a manager's clubhouse.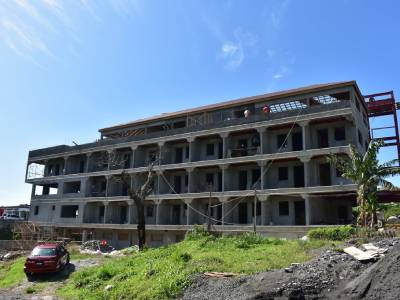 National Steps and Efforts to Manage Covid-19